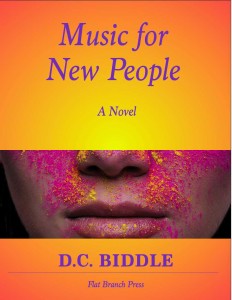 I just finished revising the second draft of my next novel, which means I now have Draft #3 to print out. I'm doing that as I write this post. The whole process started back in October of 2013. Draft #1 clocked in at about 160,000 words (630 pages). Revisions for Draft #2 in December of last year shrank the book to 140,000 words. I was surprised at how many unnecessary sentences I'd written and how many extended metaphors showed up that a reader didn't really need.
Draft #3 was an extraordinary process. My goal was essentially to lop 60,000 words off the beast. I'd gotten a fair amount of input from a few First Readers. In particular, several poet colleagues were concerned about the number of sub-plots I was offering readers. They wanted focus and brevity. Poets!
I took a few weeks to think through their advice. I also got an interesting letter from a prospective agent saying, in essence, "I can't take a look at a coming-of-age novel that is 140,000 words long." Agents!
I began work on Draft #3 at the beginning of February. I finished that process last week (February 22). Music for New People is now a 90,000 word novel — 330 pages long. It may be possible to cut more, but [Read more…]