Hi. If you've landed on this page, then you want to know something about me. I appreciate the interest. Here you go:
I've been a part-time professional freelance writer since I published my first article on appropriate technology education with RAIN: Journal in 1982. Since then, I've published work with the likes of Harvard Business Review, BioCycle, Huffington Post, The Philadelphia Inquirer, GetUnderground, Resource Recycling, BuzzWorm, etc. I was also a contributing editor to InBusiness (the 2nd best sustainability publication of all-time) for over a decade. These days, besides fiction, I post to numerous sites online and write a regular column for Talking Writing magazine.
Somehow, while I managed to publish half a dozen articles a year for about 30 years, I also worked full-time as an environmental planner for numerous public and private sector clients around the country. I shifted gears in 2011, though, and discontinued my work as an environmental professional, focusing on writing full-time here in my little home office in the sky. I am currently working on six separate book projects. Check out the Work-In-Progress section of this web site to read first draft excerpts from the four novels I have going right now.
In July of 2011, I self-published the novel, Beyond the Will of God, a mystery-thriller-speculative-visionary-psychedelic-magical realism novel set in Central Missouri farm country. If you wonder about the deep power of loud music and the potential of creative human consciousness, you will appreciate this novel. Absolutely not your same-old-same old. Filled with conspiracy theories, CIA plots, rural America atmospherics, and questions about the magic of altered states of consciousness. This book got a lot of interest from agents and independent publishers, but no one was willing to take it on because it was just too weird for them. Check out some of the backstory to Beyond the Will of God, here and here. Here's a review as well that ran at PsyPress in March 2013.
In addition, I've published two short story collections Trying to Care (2001, and now out of print…but coming back in a year or so in a different collection) and Implosions of America (2012). Both of these are straight-ahead American Realism with a touch of twisted psychosis, plus a good deal of idealism about the power of love.
You can find my books everywhere, from Amazon, B&N, iTunes, and Kobo to Sony, CreateSpace, Diesel and Smashwords. My recommendation for e-book purchases is to use the Smashwords site. See my Authors Page here. Get my paperbacks at CreateSpace here.
As a contributing writer to Talking Writing magazine, I post a regular column on the Indie Writing Movement called "Talking Indie." See one of my latest general essays at Talking Writing: "The Word Thieves." I also write an occasional column called "These Altered States" for Kotori Magazine.
I've had a number of pieces re-published and promoted by The Middle Ground, Huffington Post, and Coffee Party Originals. Also, postings of mine to the old "Open Salon" section of Salon.com when it actually a great webzine were often designated as "Editor's Picks."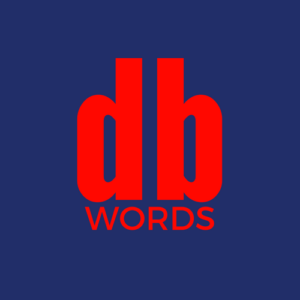 Also, check out my blog The Formality of Occurrence (FoO). I try to present off-angle, subversive, and thought-provoking commentary every few weeks or so. I love American culture. I love this country. But I will never cease to be amazed at how dumb and communally foolish we can be. Rebellious, subversive opinions are a patriotic duty for some of us. Reading those opinions and reacting to them is, hopefully, a patriotic duty for at least some of you.
You can also find my Tumblr tumbles at dcbiddle.tumblr.com This is mostly creative flash work, stream of consciousness and word jazz — unedited and unexpurgated, but at least partially interesting in that it is a poetry of the text that runs through my brain when I'm more or less stark raving naked and feeling quite kind about this life we are all caught up in.
On a personal note, let me say that I am the proud father of three young adult men who continue to amaze me every week. One teaches 2nd grade in North Philadelphia; one is a professional baseball player; and one is an aspiring filmmaker with a penchant for dancing and spinning and flying through the air. I made parenting my top priority from the age of 30 to 55. Twenty-five years of herding three boys around Philadelphia is the greatest accomplishment of my life.
Lastly, let me say there are two things that keep my writing honest and allow me to believe that life is good: music and baseball. If it weren't for those two things I wouldn't be me. You will find evidence of both in pretty much all the books I publish.